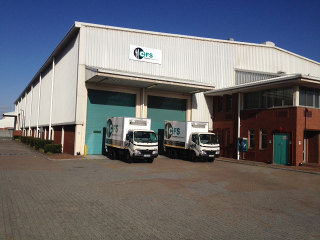 Youíll be happy to know that the Shoprite Group, the largest procurer of food on the continent, has entered the catering industry. Bringing you all that the Shoprite Group has to offer, Checkers Food Services has the capabilities to make your business a more profitable one.

Checkers Food Services is a wholesale delivery business that supplies catering & hospitality companies with the items they need at the lowest price. Now the convenience and price of the Shoprite Group is easily available to businesses.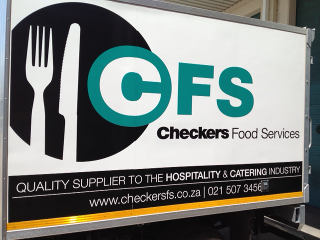 We help you save on your deliveries by bringing you products that are competitively priced. How? Well the Shoprite Group has extensive buying power, which helps us save and add to your bottom line. We have 40 years of experience in the retail business behind us and a presence in 17 countries which has allowed us to perfect our offering so that you can enjoy all the efficiencies and benefits of our group. We are also the biggest procurers of food in Africa, which means we have the capability to ensure that you are never without the products you need for your business to operate smoothly. And with our free delivery, with no minimum order needed, you donít incur extra, unnecessary costs.

We save you time through our state-of-the-art technology, making sure your orders are dealt with quickly and efficiently. With the Shoprite Group having the largest centralised distribution network in Africa and a suitably sized fleet of refrigerated trucks, Checkers Food Services is able to deliver on your orders as quickly and hassle-free as possible. Our increased deliveries also mean greater flexibility for our customers, reliability and on time deliveries. And with our one-stop shop array of products, we have everything from dry groceries, frozen foods and fresh foods and meats to packaging, cleaning products, wine & liquor and more.

We bring you the freshest goods thanks to our fully refrigerated fleets; from our door to yours we always maintain the cold chain.

So let us quote you on your delivery needs. Or, if itís extra information you require, please refer to our contact details below. We look forward to hearing from you