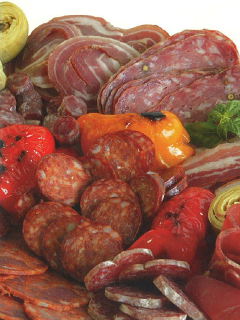 Roberto started Fama Delicatessen Products in 1987. Prior to opening he spent 3 years between Italy and Spain gathering information and traditional methods of prodcution and curing which he introduced into South Africa through his factory in Johannesburg.

Roberto has a passion for THE SLOW FOOD MOVEMENT developmed in the Mediterranean countries and practices their principles. He uses only the best quality meat and spices and personally oversees all production.

FAMA has been locally manufacturing the entire range of quality cured meats for 23 years. We make Coppa, Pancetta, Lonza, Calabrese Salami Chilli, Salamis in different sizes and shapes as well as different types of Chorizo, and Serrano Style Ham, all perfect with a Continental breakfast or Tapas.

We manufacture an authentic artisinal product that we allow to dry over time and only sell when the taste and texture is optimal.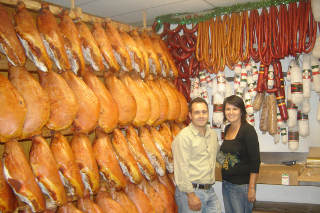 Spaniard Roberto Sa Gimenez is one of those lucky people who combine work and hobby: using an ancient Roman method of curing and processing meat he spends his day curing hams (Jamon Serrano in Spanish, Prosciutto Crudo in Italian) and salamis and supplying customers with the most superb delicacies around. The only one in the country, he works tirelessly at imitating the Mediterranean climate (perfect for curing hams), where he learnt the craft.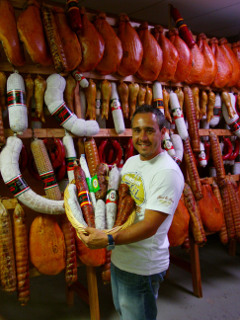 The hams - some 12 000 of them - hang for a year in his special cellars, and he adds to his collection each week. Customers come from around the country and neighbouring states, to select, pay and take home - he does not deliver, he stresses. He says: "In general the meat in South Africa is of great quality, the result of the animals growing in large spaces, with lots of fresh air, and well-balanced diets." And after he's performed his magic, each slice sings in the mouth.